What better way to learn about local food than to experience it first hand! So, we invite you to partake in the upcoming, first-annual Taste of Local event, presented by Totally Local VC and the Ventura County Agricultural Commissioner's Office. Taste of Local is about bringing together farmers, chefs and community to celebrate our local harvest and the diversity of great food we have right here in Ventura County. It's sure to be the epicurean event of the year!
Over 50 area chefs, wineries, brewers, farmers and purveyors are expected to showcase their culinary expertise during the inaugural Taste of Local event on Saturday, September 12th at Cal State University Channel Islands in Camarillo. All food and samples are included in the admission price of $65 $52, a 20% discount, when you use Promo Code EXPO.
The event will be held in conjunction with the third annual Ventura County Ag Summit, which will be held the day prior on Friday, September 11th. Guests will be able to meet and chat with chefs, farmers and purveyors as they taste and learn about the bounty that is Ventura County. To add to the ambiance, you will be treated to the live music of The Dan Grimm Band and twice Western Music Association Cowboy Poetry nominee, Andria Kidd's Cowboy Poetry (other musicians to be announced) all while sipping local wines and brews. Each guest will receive a "passport" providing information about participating farms and chefs and purveyors.
The bounty from Ventura County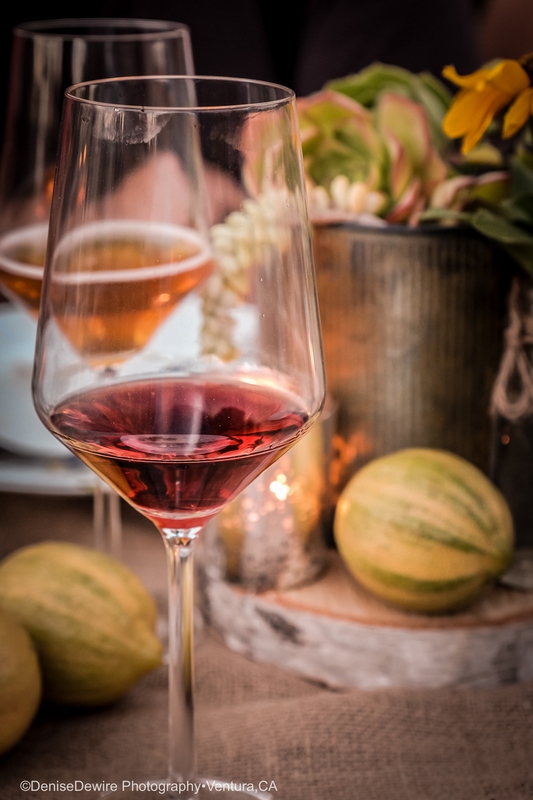 Ventura County is known as one of the top agricultural producers in the world and that translates into one of the best cuisine scenes that California has to offer. Locally grown, locally produced and locally owned are some of the key ingredients in this year's Taste of Local event. The theme of this year's event is We are Different: rich soil, Mediterranean climates, innovative farmers and diverse crops; Ventura County agriculture helps to feed our community and the world.
Giving back to Agriculture
All this fun and it also gives back. A percentage of the profits from the event will go to Treasure Our Farms. Treasure Our Farms is an education campaign designed to engage and inform our local community about the value and beauty of agriculture and farming in Ventura County. With more education about local and family farms, ranches, workers, available local products, history and the integral part they play in our local economy, we know our communities will recognize the importance of local farms and ranches, and help keep us viable.
Join us for the fun!
We'd love to see you at this special event. Come join the fun! A limited number of tickets are available for the Taste of Local Event.  So, get your tickets now. Check out all the details below.
More information on the Taste of Local
Date: Saturday, September 12, 2015
Time: 12:00 pm – 4:30 pm
Admission: $65 per person in advance, $75 at the door; All food and drink included. 21 and over.
Discounted Admission: $52, a 20% discount, when you use Promo Code EXPO
Tickets: SOLD OUT
Location: California State University Channel Islands, 1 University Drive, Camarillo, CA  93012
Image credits: Denise Dewire and Kat Merrick